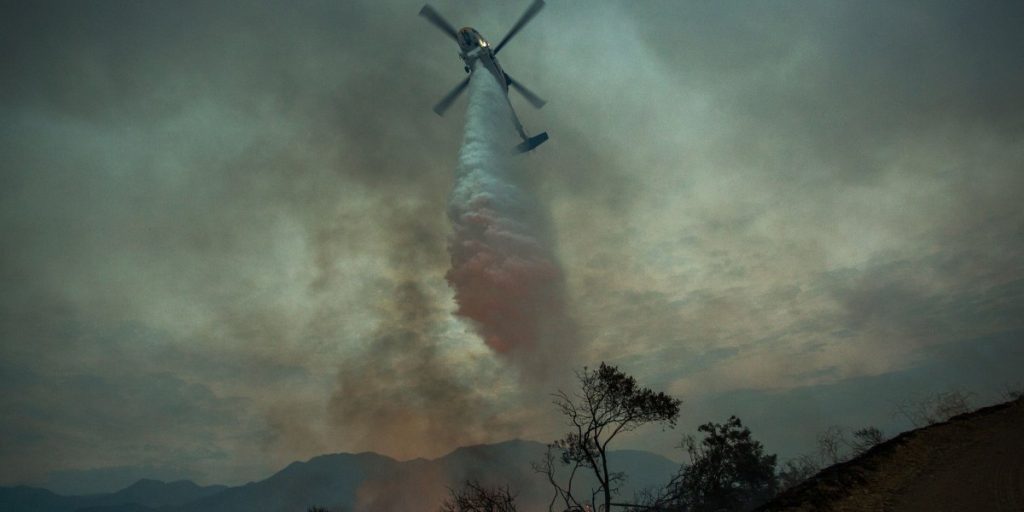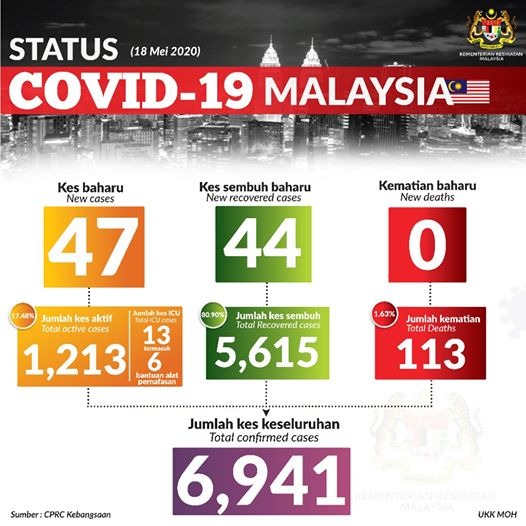 Latest status of Covid-19 in Malaysia on 18th May 2020 shows that there are 47 new cases being reported. This lead to the number of COVID-19 positive cases in Malaysia is 6,941 cases and the number of active cases with COVID-19 infection is 1,213 cases. From 47 new cases reported, 21 cases were imported cases of overseas infections, while 26 were domestic cases of which 17 were non-Malaysian.
There are 44 cases that have been recovered and allowed to be discharged. This resulted in the total cumulative number of cases being fully recovered from COVID-19 and being discharged from the ward by 5,615 cases (80.9 percent of total cases).
From report received from National Crisis Preparedness and Response Centre (CPRC), there is no death cases related to Covid-19 reported. The cumulative number of COVID-19 deaths in Malaysia remains 113 (1.63 percent of the total).
Come on all Malaysians and non Malaysian that live in this lovely country, we continue to fight Covid-19. Follow the SOP issued by the government, stay at home, maintain social distancing and stay safe.
We can make this. We can help flatten the curved. Let's make sure this is the last CMCO so that we can return to our normal life again.